It´s a non marked trail! But the path is clearly visible as you can see on the pictures. It takes around 3,5h, perfect for the off-season, when there is already snow on higher elevations.

Access car
Parking at parking lot Gasthaus Seehaus Almsee, very big and even for free.
Access public transportation
Train from Wels to Grünau/Almtal. From there a bus is bringing you to Almsee Gasthaus Seehaus, alternatively (when time is not fitting or when there is no bus in low season, there is a taxi to call and which costs 6€ till the lake (2022) .

Hike
From the parking lot you follow the path to the end of the valley towards Pühringerhütte, after appr. one kilometre a forrest path is leading to the left from the main road and this you need to follow. As long as you get it here correct nothing can go wrong anymore as the path is very clearly used often.



Just in front of this stone turn to the left!
Sleeping/Huts
If you want to stay longer there is plenty of accomondation in Grünau, camping spots are also in the Almtal. Pühringerhütte is the closest hut.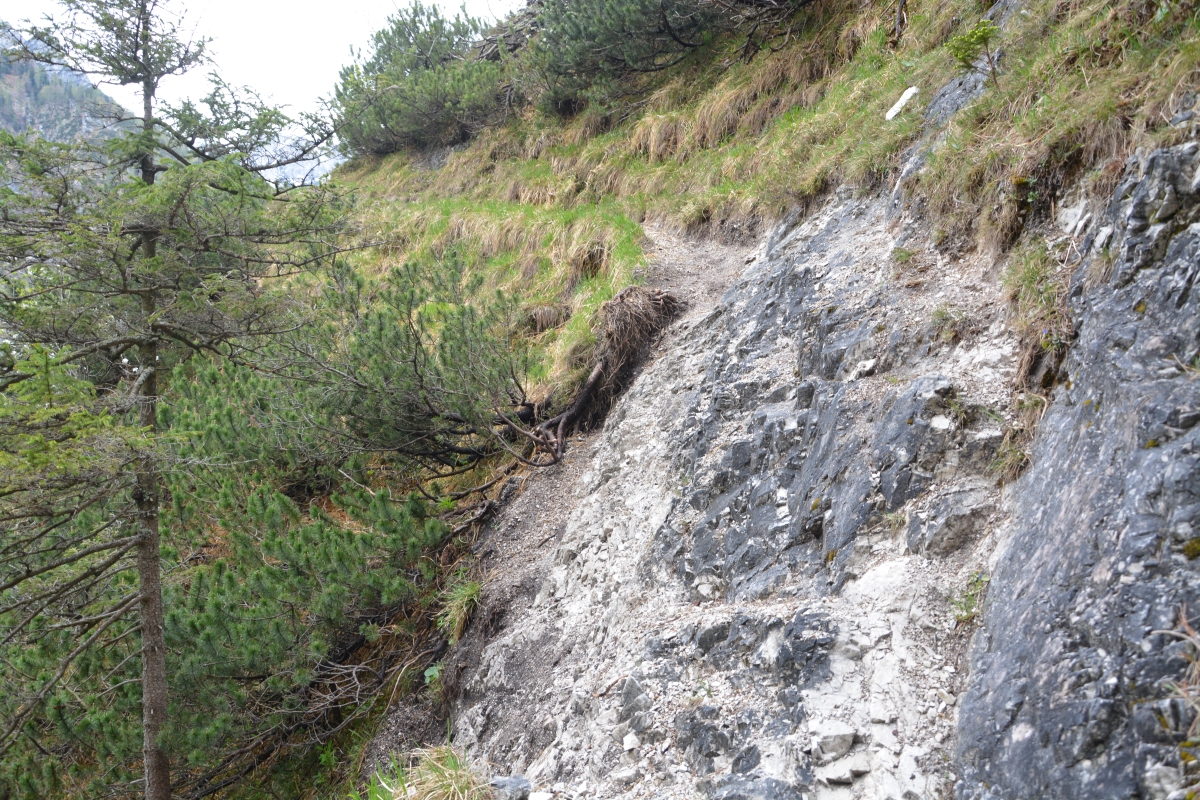 //Disadvantages
The tour is recommended as one off the main touristic paths, maybe it is true compared with being straight in Sölden but in comparison to other regions it is definitely not calm. But landscape is great, so many glaciers to see the whole time, in the end a difficult decision if you prefer something more quiet with less people, cosier huts with better food for slightly lower peaks and less glaciers or just take the big huts with all their disadvantages to be that high up.

 The most tricky part of the whole trail, hands are helping but the rest is mainly a forest path.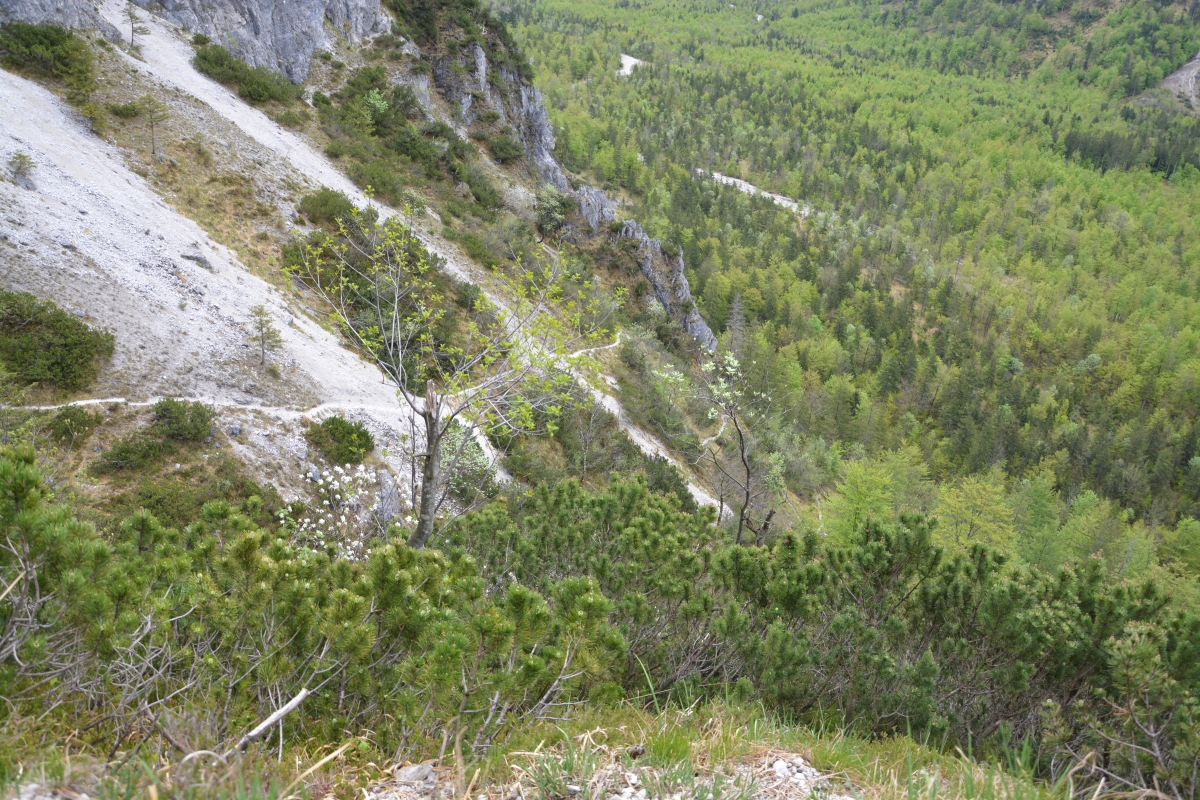 This path you follow up (and later down!)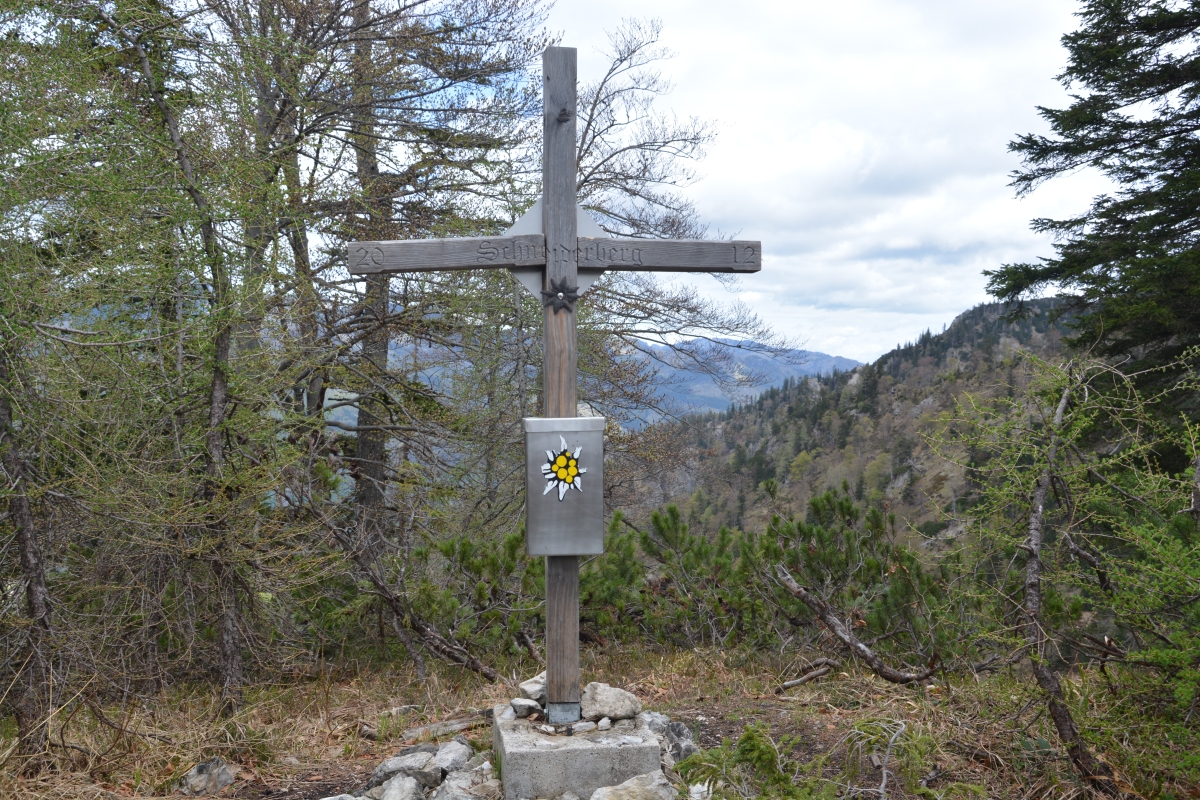 The peak, 1324m high up. Behind the cross the mountain is Kasberg with a skiing ressort.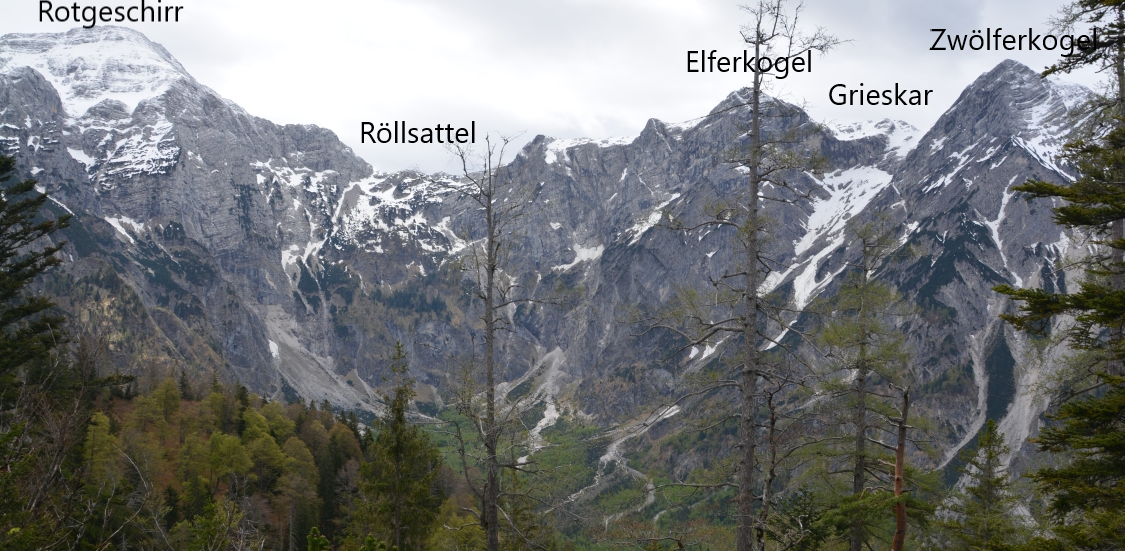 Pühringerhütte is either to reach via the Grieskar or the normal path via the Röllsattel. Everything behind the ridge is already Styria. The peaks are the border.
 Download GPS Coordinates (.gpx file)
Wildspitze: it is the second highest peak of Austria and the highest of Tyrol. The old peak crosse (Gipfelkreuz) was brought to the valley and is marking the only point where you can see the peak from the valley.