At the begin of the Ötztal where you are alone and without masses of tourists this 2 night tour gives you two amazing huts, great diversified paths and even an optional 3000m peak. Although it is way less known than the back of the Ötztal and there are less glacier views and so on I would highly recommend this area, food and solitude outweigh the higher peaks in the peak in my opinion.
Overview: 1st day: arrival and up to the Erlanger Hütte; 2nd day: to Frischmannhütte; 3rd day: down to Umhausen in the valley

Access car
Parking somewhere in Umhausen
Access public transportation
With the fast Railjet to Ötztal Bahnhof, bus 8352 to either Tumpen Siedlung or Umhausen Gh Andreas Hofer (see options in Hike). Return from Umhausen by bus to Ötztal Bahnhof or combine it with other hikes in the Ötztal.

Hike
Day 1: it already starts with two possible paths to choose from:
from the bus stop Tumpen Siedlung (840m) ratherfast ascent to the Gehsteigalm (2000m; not serviced anymore due to administrative burden) and from there a beautifil Höhenwegto the Erlanger Hütte on 2550m (in total 5h). During the last hour you will already see a small square in the back which is the hut and should motivate you to continue after a long day with 1700m vertical metres. There are definitly good reasons why the hut keeper recommended that path!
from Umhausen via Hinteren Leierstalalm the path is half an hour shorter but you mainly a walk through a forest along a forest street till reaching the hut.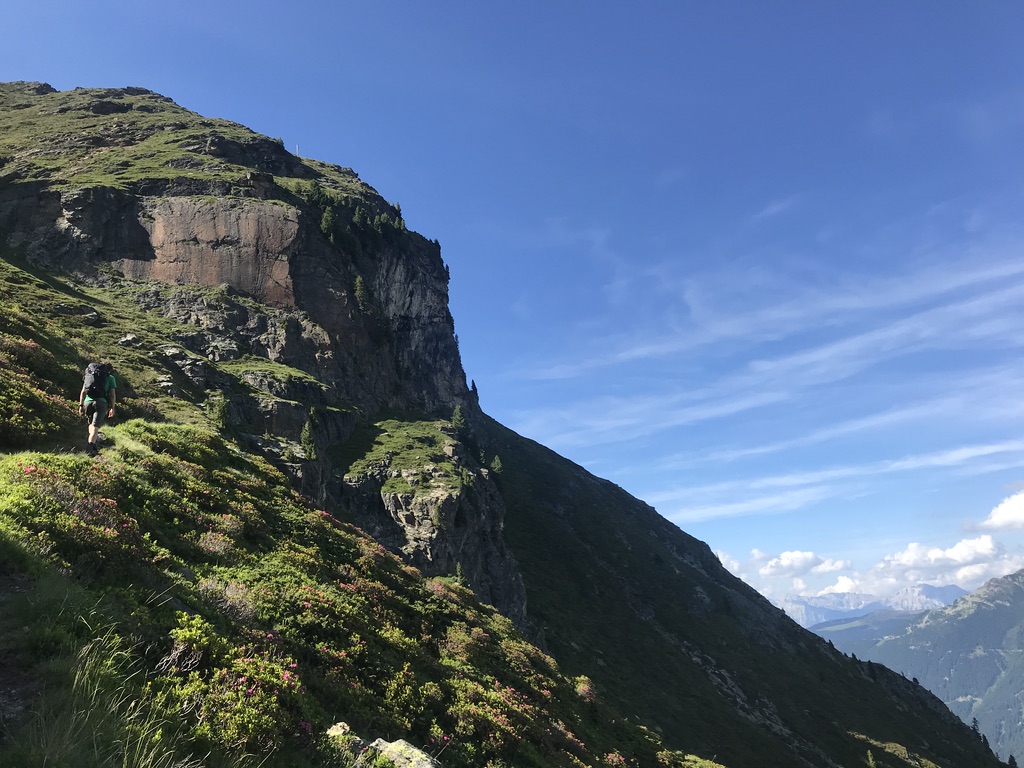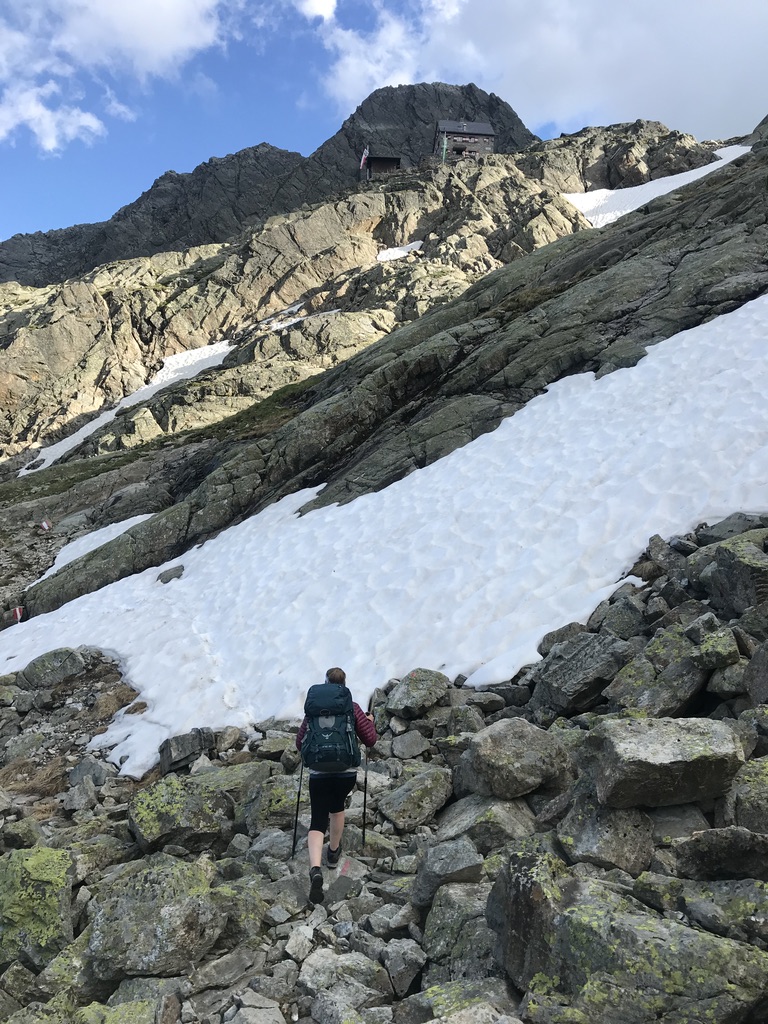 The Erlanger Hütte gets visible and this definitly makes the last metres more enjoyable! Awesome location at the edge of a lake.
In the evening you can explore the area around the lake, begin of July 2019 we still had a lot of ice inside.