In Summer 2023 I went with my girlfriend and a tent and each a 12-15kg backpack to Georgia for a trip mainly consisting of hiking. Most of the research we did from home, https://www.caucasus-trekking.com/ was the best source of information. But we have not pre-booked anything and just did it there, accommodation via booking mainly, buses do not need any reservation and you just show up.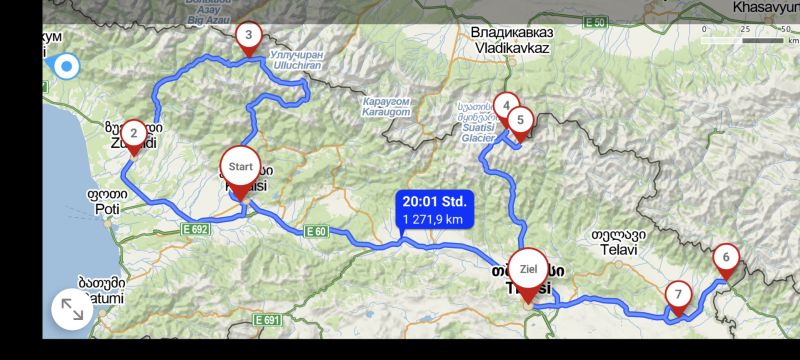 The overview: flight to Kutaisi (start), bus via Zugdidi to Svaneti (#3), back a differenz route as well by bus. Then via Tbilisi to Stepantsminda/Kazbegi/Juta (#4 and #5). Back to Tbilisi and to wine region Signagi (#7) and Lagotheki/Black rock national park (#6). Afterwards with the bus back via Tbilisi to Kutaisi.
During the trip I was blogging every day, so for detailed information just check the following links:
Day 1: Arrival in Kutaisi, sorting mobile data,...
Day 2-5: Svaneti: bus to Mestia and hike to Zabeshi.
Next day: hike via Adishi towards Adishi glacier.
Then: via Chkhunderi pass to Khalde glacier and Ushguli.
Last day of Svaneti: from Ushguli via Latpari pass to Chvelpi and hitch-hiking/buses all the way to Kutaisi/Tbilisi.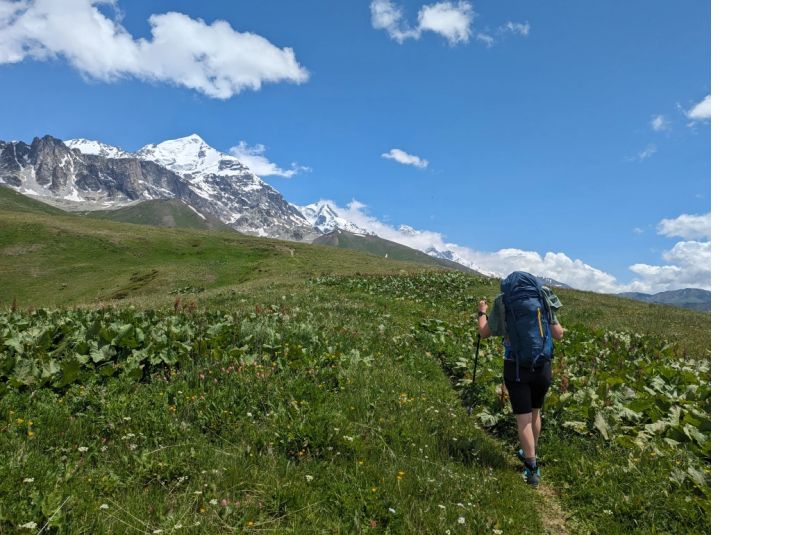 Stage from Zhabeshi to Adishi with the Tetnuldi.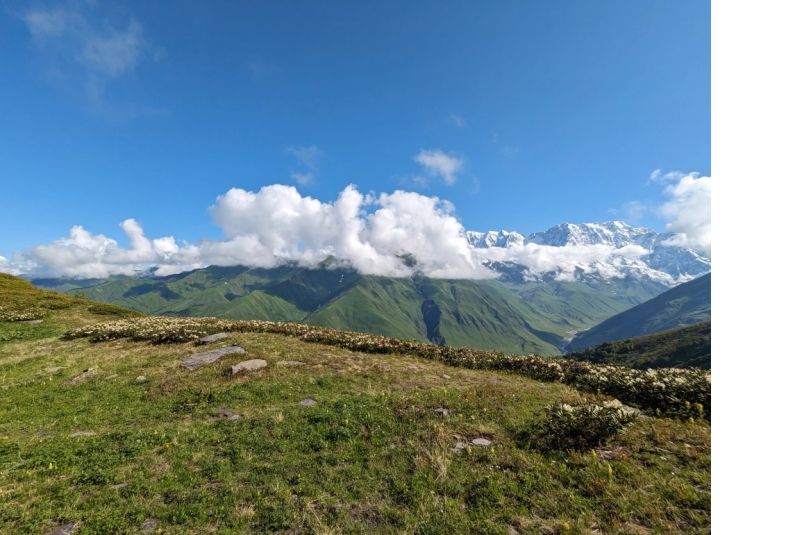 Typical green valleys and mountains with 5000m peaks in the back in Svaneti.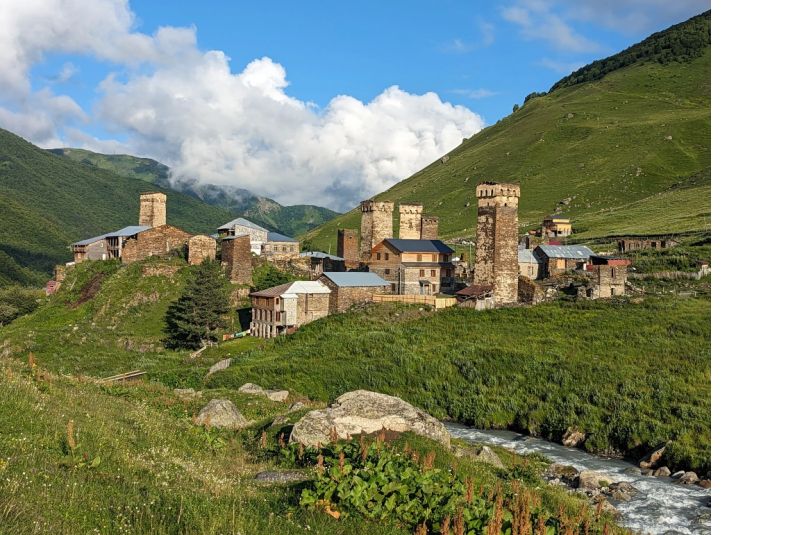 Ushguli. Worth every visited and recommended staying overnight to enjoy some quietness.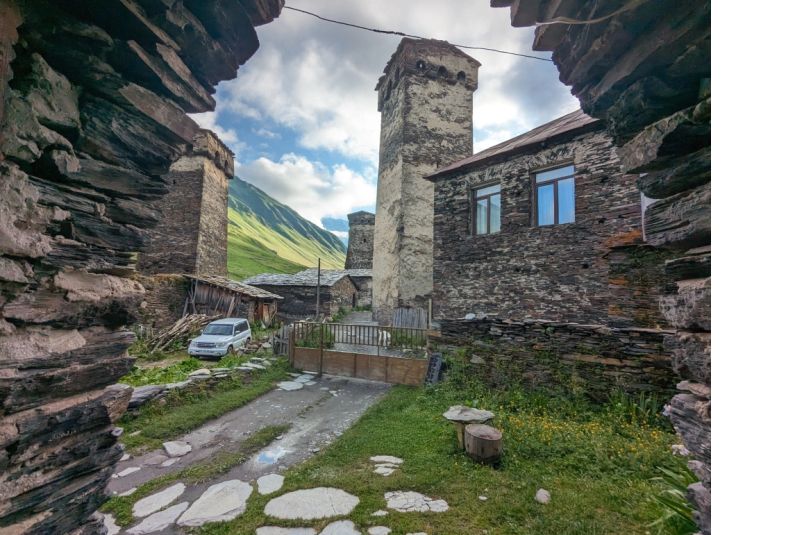 We then stayed two nights in Tbilisi, especially for the food, it is a great stay!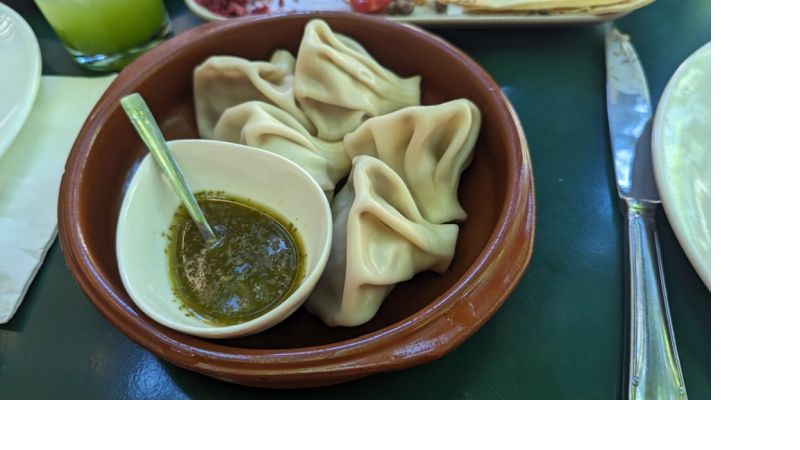 From Tbilisi there is a direct bus connection to Stepantsminda/Kazbegi. This was our next mountain destination. The weather forecast was not too good so we needed to adopt plans several times and stayed mainly around the Chaukhi massive.
First day: Trip from Tbilisi to Stepantsminda and hiking up go Gergeti church.

Next day: shuttle to Juta and hiking via Chaukhi pass to Abudelauri lakes and tenting there.
Day 3: from Abudelauri lakes via Sadzele pass back to Juta.
Day 4: mountains on Chaukhi massive: Tikanadze and Mukhadze.
Day 5: bad weather and mainly eating and resting.
Bottom: Stepantsminda with Kazbegi mountain. Holy trinity church is on the hill to the left.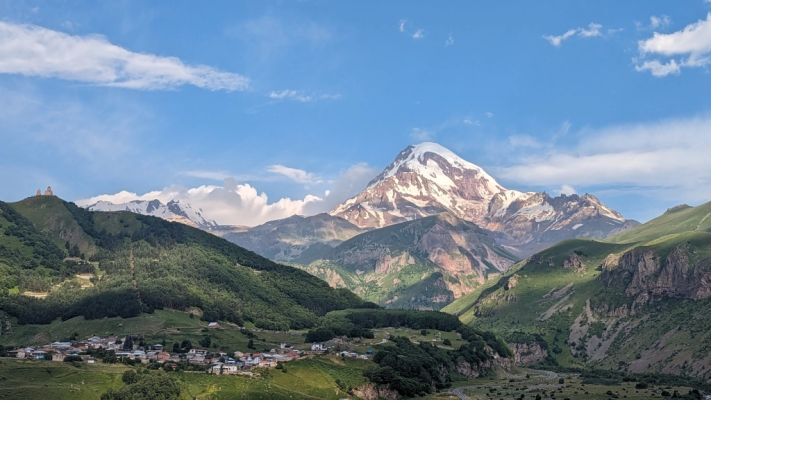 Abudelauri lakes.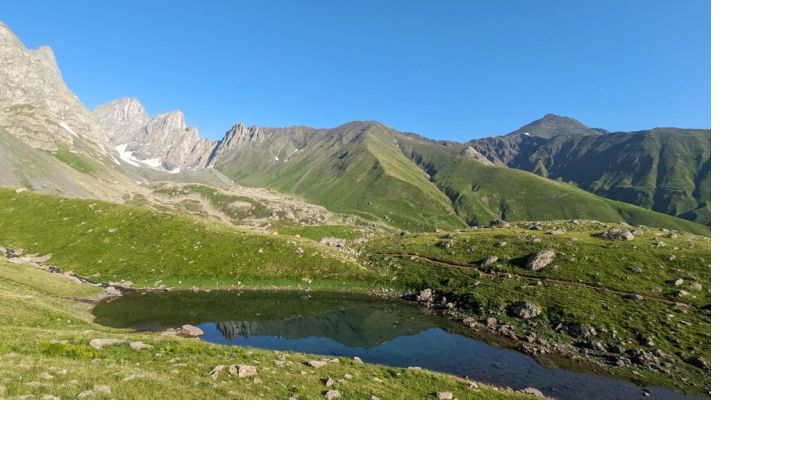 Juta valley and Chaukhi massive, the pass is to the left, Tikanadze to the right. Our camping site was just a couple of minutes further back along the river on the foot of the moraines.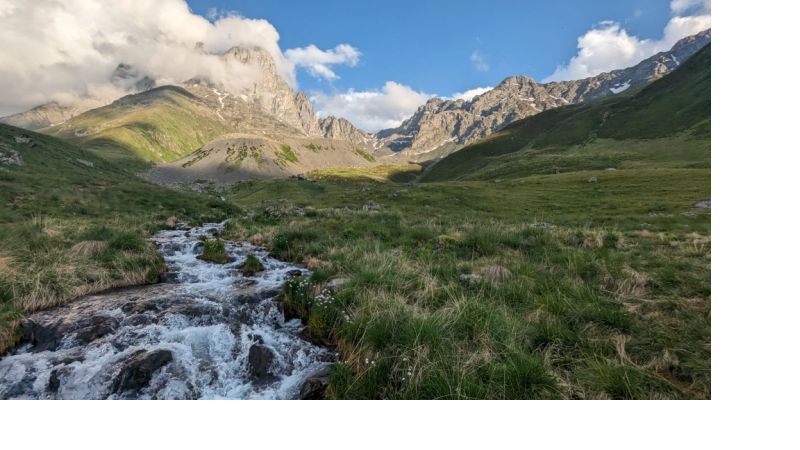 Afterwards we left the region again and went via Tbilisi all the way to Lagotheki for Black rock lake National Park.
Black Rock Lake National Park is in the border region between Azerbaijan and Russia, very close to Georgia´s wine region, Kakheti.
First day: registration at park administration and hike to Meteo shelter.
Day two: via the name-giving lake to Demidovs hut.
Day three: 2000m back down to Lagotheki and ride to Signagi.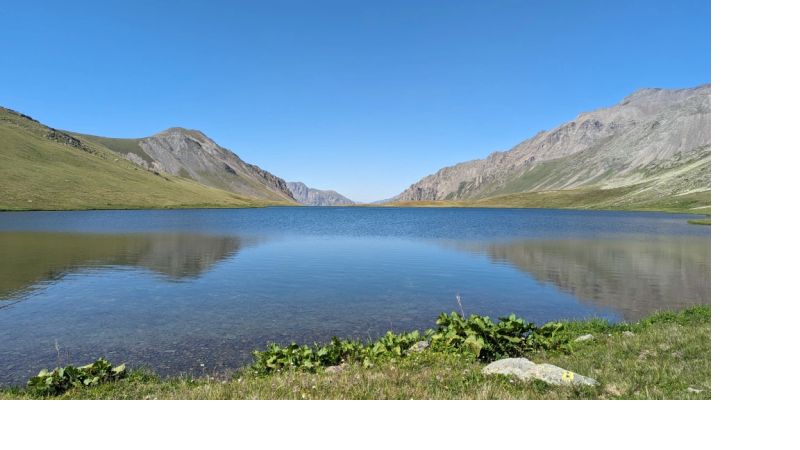 We then stayed a night in Signagi and continued afterwards back to Tbilisi and then to Kutaisi for the flight back.
Here some final last thoughts of the whole trip.